Jam Daddy's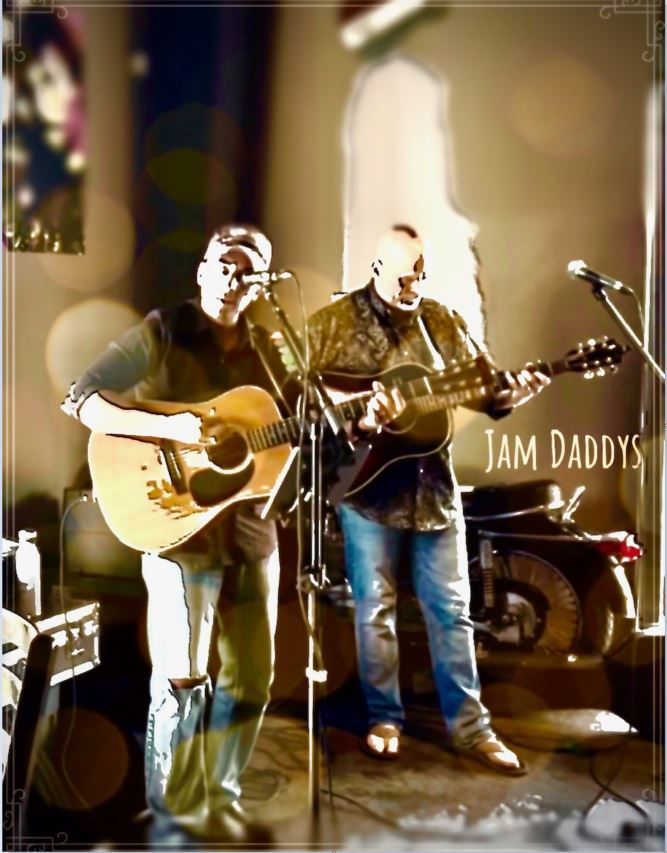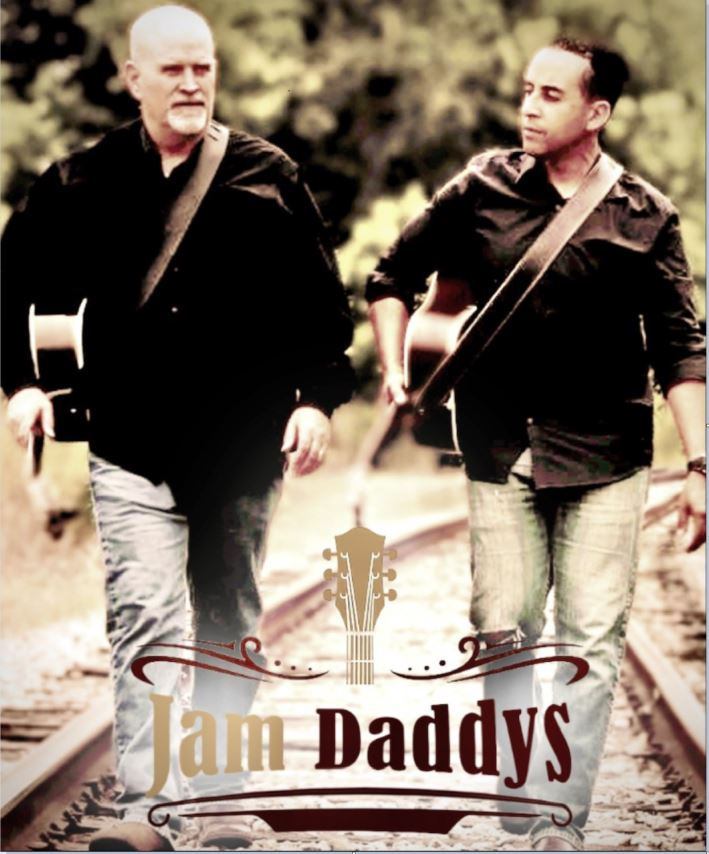 Jam Daddys' sound is an organic combination of pure acoustic string power, sharp dynamic rhythmic "signature" riffs and leads with prominent vocal (authentic) harmonies that surround all the senses. Playing classic rock hits from the 70's as well as newer 90's hits and popular songs from today provide the audience with joy to hear their favorite songs performed so well! There is a unique rich tapestry of sounds and energy that gets the audience involved and want to stay till the last song. Jam Daddys is drawing audience support-fans from all the venues we perform. We look forward towards jamming for you! We work hard to provide new songs and different sets every show-No show is the same . Rock you soon!
Upcoming Events
Jam Daddy's @ Murphy's Irish Pub (VB)
Saturday, December 30, 2023
2914 Pacific Ave, Virginia Beach, VA 23451
9:00PM - 1:00AM
Doors Open 11:00AM
Dates are subject to change. Please contact venue for more information.
Please send all requests for your favorite band schedules or any questions to info@rockstarbooking.net
Jam Daddy's Song List
Home -Phillip Phillips
Peaceful Easy Feeling -Eagles
Starting Over -Chris Stapleton
Down on the Corner -CCR
One Red Thread -Blind Pilot
Fire and Rain James Taylor
Sister Golden Hair America
Don't Look Back In Anger Oasis
Watermelon Sugar Harry Styles
Wagon Wheel Darius Rucker
Dear August Cyrus and Harding
Paradise John Prine
The Boxer Simon and Garfunkel
Wonderwall Oasis
Dial Drunk Noah Kahan
Brown Eyed Girl Van Morrison
Monkey & The Engineer Grateful Dead
BLVD of Broken Dreams Green Day
Secrets One Republic
I Know You Rider Grateful Dead
Take it Easy Eagles
Sound of Silence Simon and Garfunkel
Walk on the Ocean Toad the Wet Sprocket
The Weight The Band
Landslide Fleetwood Mac
Let her Cry Hootie
Chicken Fried Zack Brown
Norwegian Wood Beatles
Where I find God Larry Fleet
All for You Sister Hazel
Mr Jones Counting Crowes
Country Roads John Denver
Heart of Gold Niel Young
Still haven't found what I'm looking for U2
Danny's Song Loggins and Messina
As it Was Harry Styles
Wreck of the Edmond Fitzgerald Gordon Lightfoot
Piano Man Billy Joel
American Pie Don Mclean
Mrs Potter Counting Crowes
Viva La Vida Coldplay
Will the Circle be Unbroken Nitty Gritty Dirt Band
Highwayman The Highwaymen
Carolina in my Mind James Taylor
Hey There Delilah Plain White Tees
Southern Cross CSN
3:00 AM Matchbox
Behind Blue Eyes The Who
Past The Point of Rescue Hal Ketchum
Sweet Melissa Alman Brothers
I Want You to Want Me Cheap Trick
Jersey Giant Evan Honer
Closer I Am to Fine Indigo Girls
Bring It On Home Sam Cook
Grey Street Dave Matthews
Amie Pure Prarie League
Breakdown & Mary Jane's Last Dance Tom Petty
Interstate Love Song Stone Temple Pilots
Folsom Prison Johnny Cash
She Talks To Angles Black Crows
Something In The Orange Zach Bryan
Wild Horses Rolling Stones
I'm Yours I'm Yours
Wish You Were Here Pink Floyd
Feathered Indians Tyler Childers
What I Like About You Romantics
Bring It on Home To Me Sam Cooke
Gravity John Mayer
I'm Not Giving Up -Andy Grammer
& Much more

If you are interested in booking this artist, contact Rock Star Booking at info@rockstarbooking.net or call us at 833-762-5757.