Bryan Dunn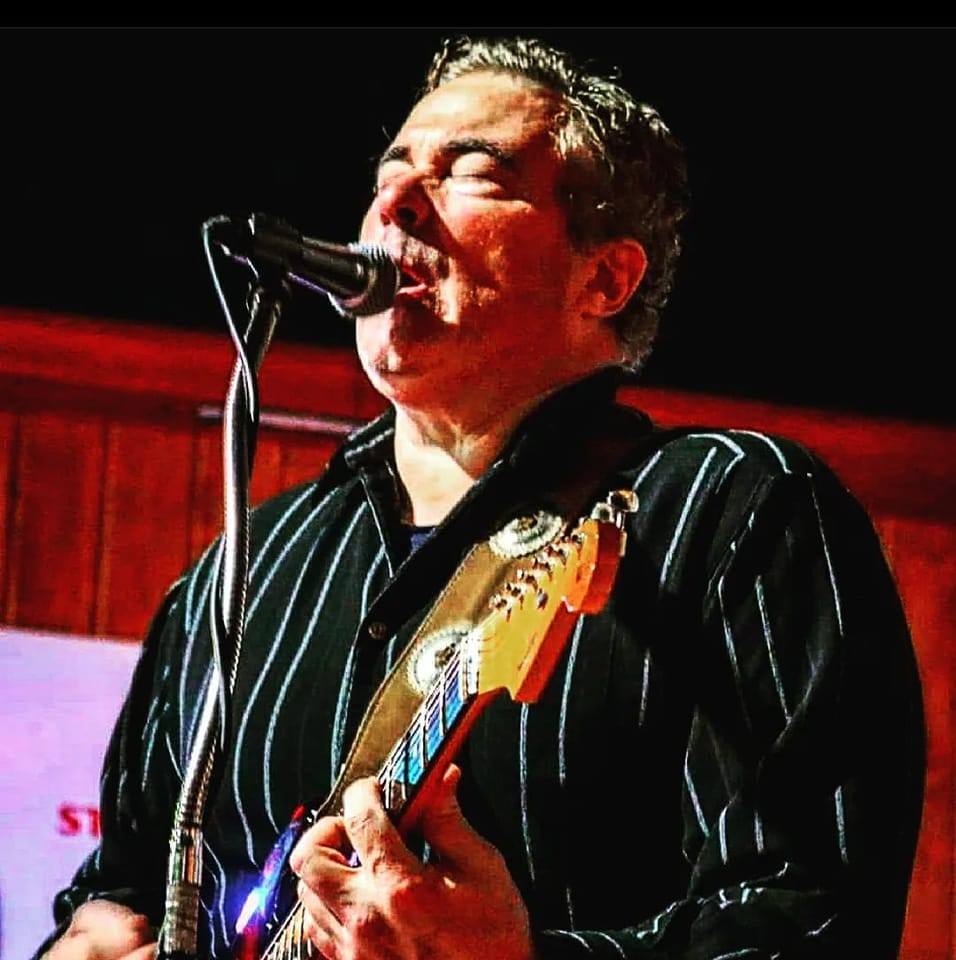 BD3 is a High Powered Classic Rock Trio or four piece that covers a variety of music . "Bryan Dunn is a Virginia Beach native who's been playing professionally in the Hampton roads area since 1996. His musical journey as a cover artist quickly led him to be intensely skillful at learning multiple different genres and adapting to new ones to accommodate audiences. Always engaging and entertaining, Bryan loves taking requests and surprising his listeners. Whether your needs are for a soloist, duo, or full band, Bryan can accommodate any budget or any size venue. Influences Although Bryan's style is heavily influenced by the music of Stevie Ray Vaughan, he covers other artists such as, Eric Clapton, John Mayer, Johnny Cash, Santana, Otis Redding, Van Morrison, Jimi Hendrix and many others. Music genres: Acoustic & Blues Classic Rock, R&B Country Reggae Contemporary Venues Type Played: Concerts Corporate Events Festivals
Upcoming Events
Bryan Dunn @ Ballyhoos
Friday, December 8, 2023
2865 Lynnhaven Dr., Virginia Beach, VA 23451
6:00PM - 10:00PM
Doors Open 11:00AM
Bryan Dunn @ Murphy's Irish Pub (VB)
Saturday, December 9, 2023
2914 Pacific Ave, Virginia Beach, VA 23451
9:00PM - 1:00AM
Doors Open 11:00AM
Bryan Dunn Live @ Caviler Golf and Yacht Club
Saturday, December 16, 2023
1052 Cardinal Road, Virginia Beach, VA 23451
7:00PM - 9:00PM

Bryan Dunn Live @ Blue Pete's
Saturday, December 30, 2023
1400 N Muddy Creek Road, Virginia Beach, VA 23456
6:00PM - 9:00PM

Dates are subject to change. Please contact venue for more information.
Please send all requests for your favorite band schedules or any questions to info@rockstarbooking.net
Bryan Dunn Song List
Allman Brothers – Melissa
Al Green- Love and Happiness
Al Green- Lets Stay Together
Ben E King- Stand by Me
BB King – Thrill Is Gone
Bill Withers – Ain't No Sunshine
Black Crow do wees – Hard To Handle Black Crowes – She Talks To Angels Bob Marley- Redemption Song
Bob Marley – Get Up Stand Up
Bob Marley – No Woman No Cry
Bob Marley – Three Little Birds (Don't Worry) CCR – Bad Moon Rising
CCR – Born On A Bayou,a
CCR – Proud Mary
CCR – Suzy Q
Classics Four-Spooky
Dave Matthews – Crash
Dave Matthews-Tripping Billies
Dave Matthews Ants Marching
Ed Sheeran- Thinking out loud
Ed Sheeran - Shape of you
Eric Clapton / Cream – Crossroads
Eric Clapton / Cream – Sunshine Of Your Love Eric Clapton / Cream – White Room George Thorogood – Bad To The Bone George Thorogood – I Drink Alone
James Brown – I Feel Good
Jeff Healey – While My Guitar Gently Weeps Jimi Hendrix – Purple Haze / Foxy Lady Jimi Hendrix – Watchtower
Jimi Hendrix – Wind Cries Mary- into 3rd Stone Johnny Cash – Folsom Prison
Johnny Cash – Ring Of Fire
Lynyrd Skynyrd – Gimme Three Steps Lynyrd Skynyrd – Simple Man
Lynyrd Skynyrd – Tuesday's Gone
Lynyrd Skynyrd / Kid Rock – Sweet Home Marshall Tucker Band – Can't You See Old Crow Medicine Show – Wagon Wheel Otis Redding – Dock Of The Bay
Prince – Purple Rain
Prince - Little Red Corvette
Rolling Stones – Paint It Black
Rolling Stones – Sympathy For The Devil
Rolling Stones- Wild Horses
Sam & Dave – Soul Man
Santana – Black Magic ♀️ I
Santana – Evil Ways
Stephen Wolf – Born To Be Wild
Steve Miller – The Joker
Steve Miller- Fly like and Eagle
Stevie Ray Vaughan – Mary Had A Little Lamb Stevei Ray Vaughan – Pride And Joy Stevie Ray Vaughan – Cold shot
Stevie Ray iVaughan – Lenny
Stevie Ray Vaughan – Little Wing
Stevie Ray Vaughan – Love Struck Baby Sublime- 40 Oz to Freedom
Sublime- Badfish
Sublime- Garden Grove
Sublime- Get Ready
Sublime – Pawn Shop
Sublime – Santeria
Sublime – What I Got
Sublime- Doin' Time (Summer Time)
Temptations – My Girl
The Commodores- Brick House
The Doors – Roadhouse Blues
The Eagles – Hotel California
The Eagles- Take it Easy
Georgia Satellites- Hands to yourself Tom Petty – Breakdown
Morrison – Domino
Van Morrison – Into The Mystic
Van Morrison – Wild Nights
Zack Brown Band – Chicken Fried Zack Brown Band – Toes
******** NEW EDITIONS ************* REM - Driver 8
REM - The One I Love
Steve Miller Band- Fly Like and Eagle
Stone Temple Pilots- Interstate Love Song
Stone- Temple Pilots- Big Empty Stone- Temple Pilots - Plush
Pearl Jam - Yellow Led Better
Pearl Jam- Alive
Pearl Jam- Black
Learn To Fly- Foo Fighter
The Church- Under the Milky Way
Chris Isaac - Wicked Game
Social Distortion - Ball and Chain

If you are interested in booking this artist, contact Rock Star Booking at info@rockstarbooking.net or call us at 833-762-5757.