DJ PonFetti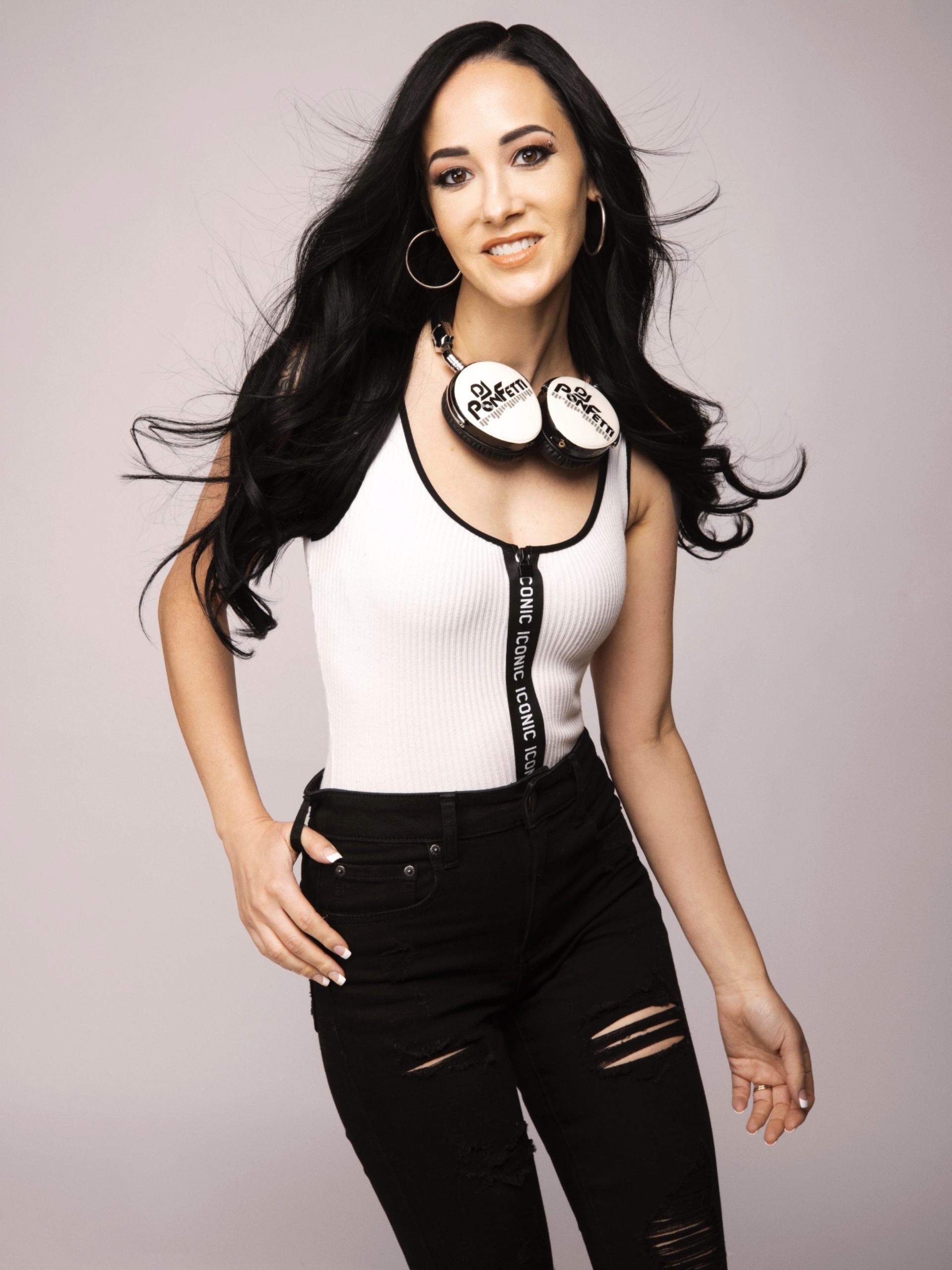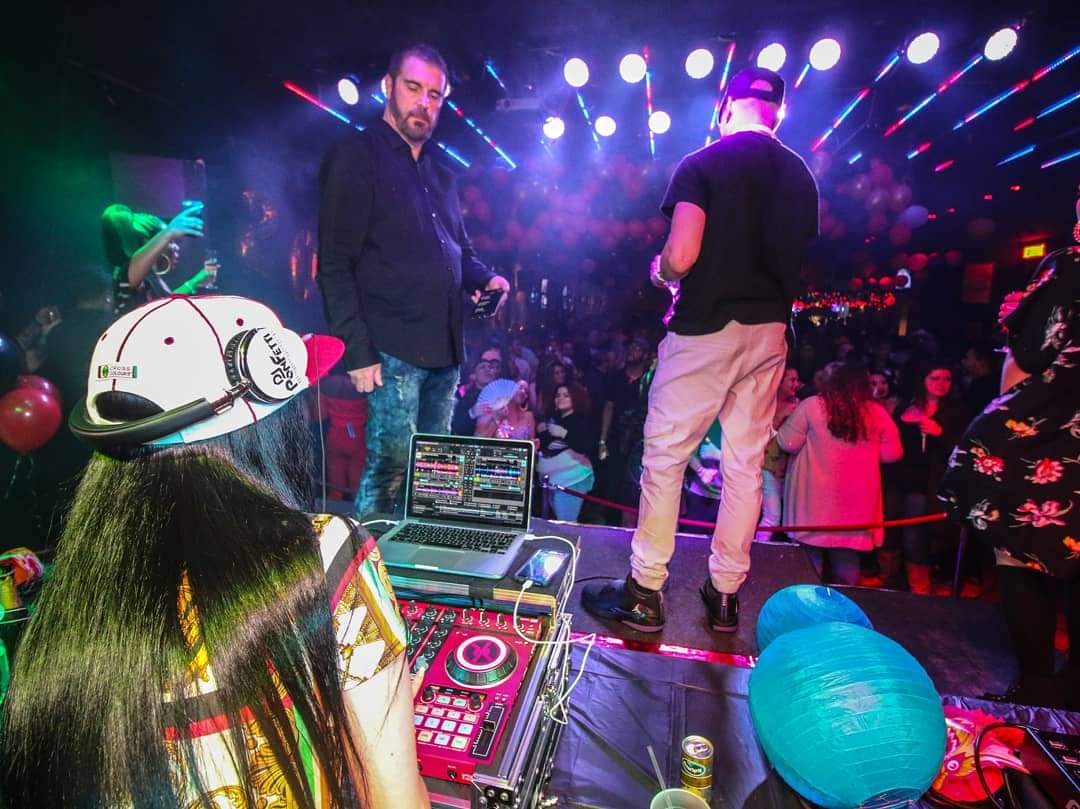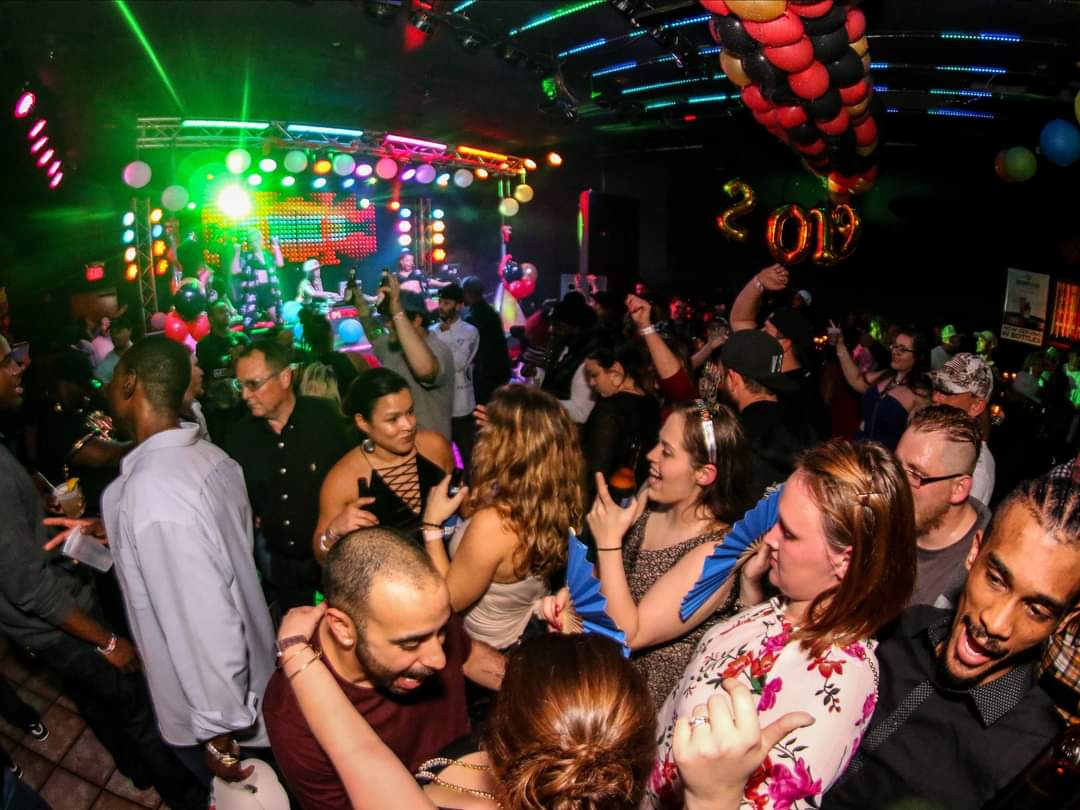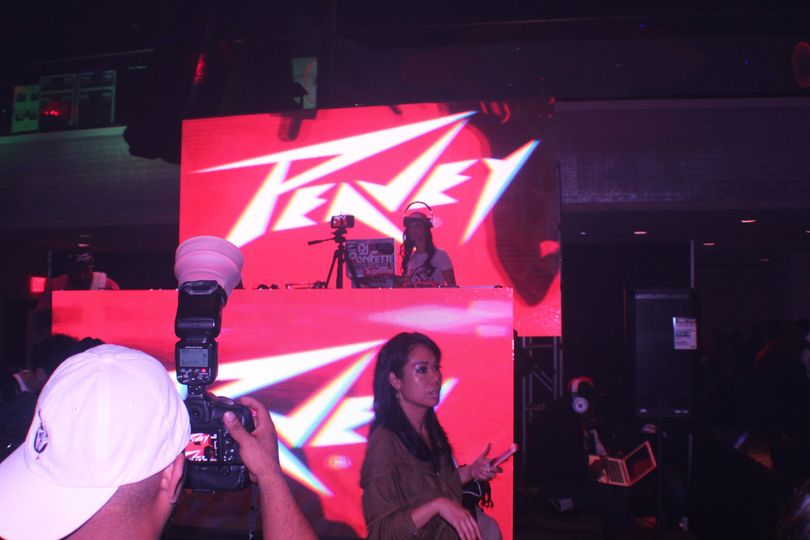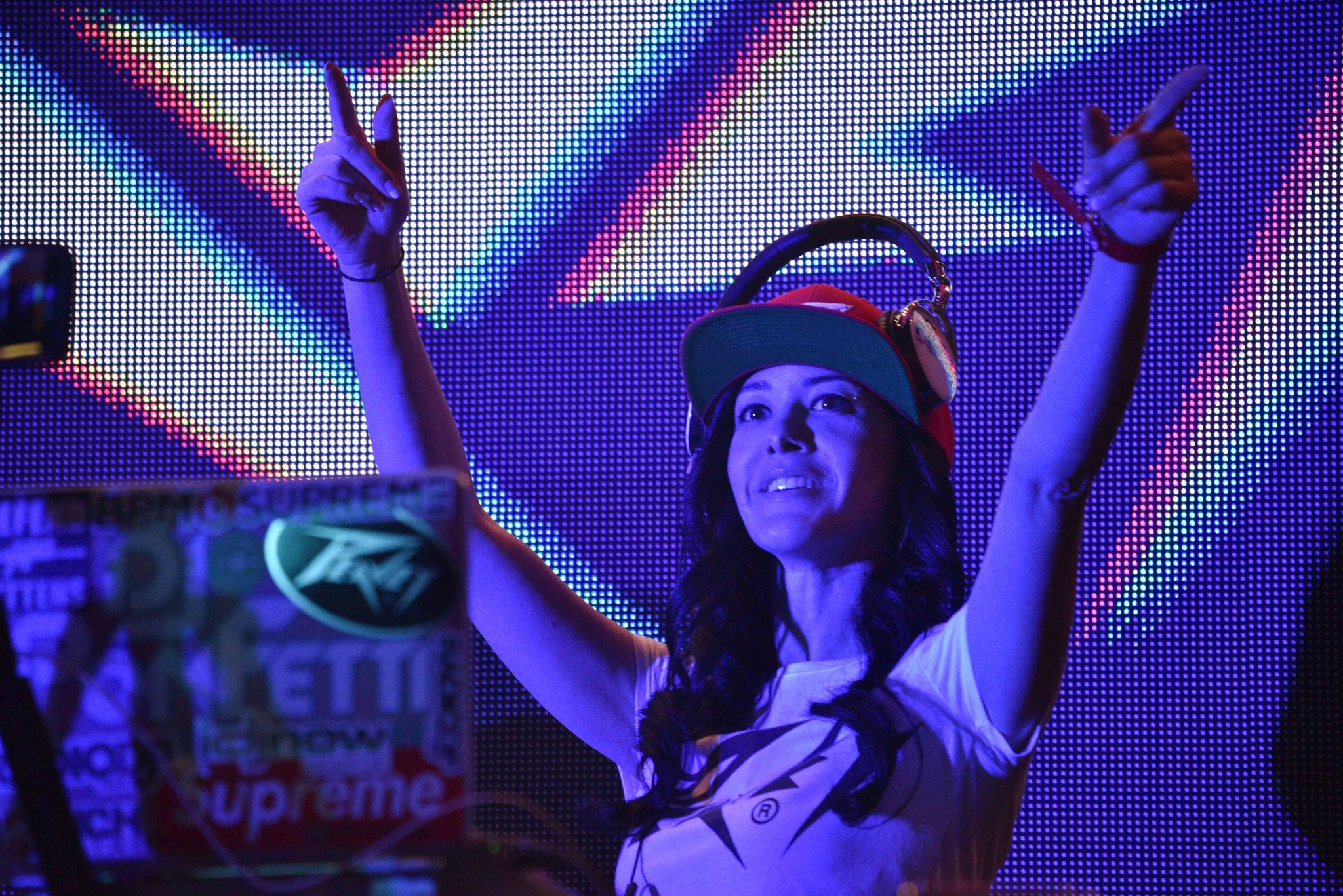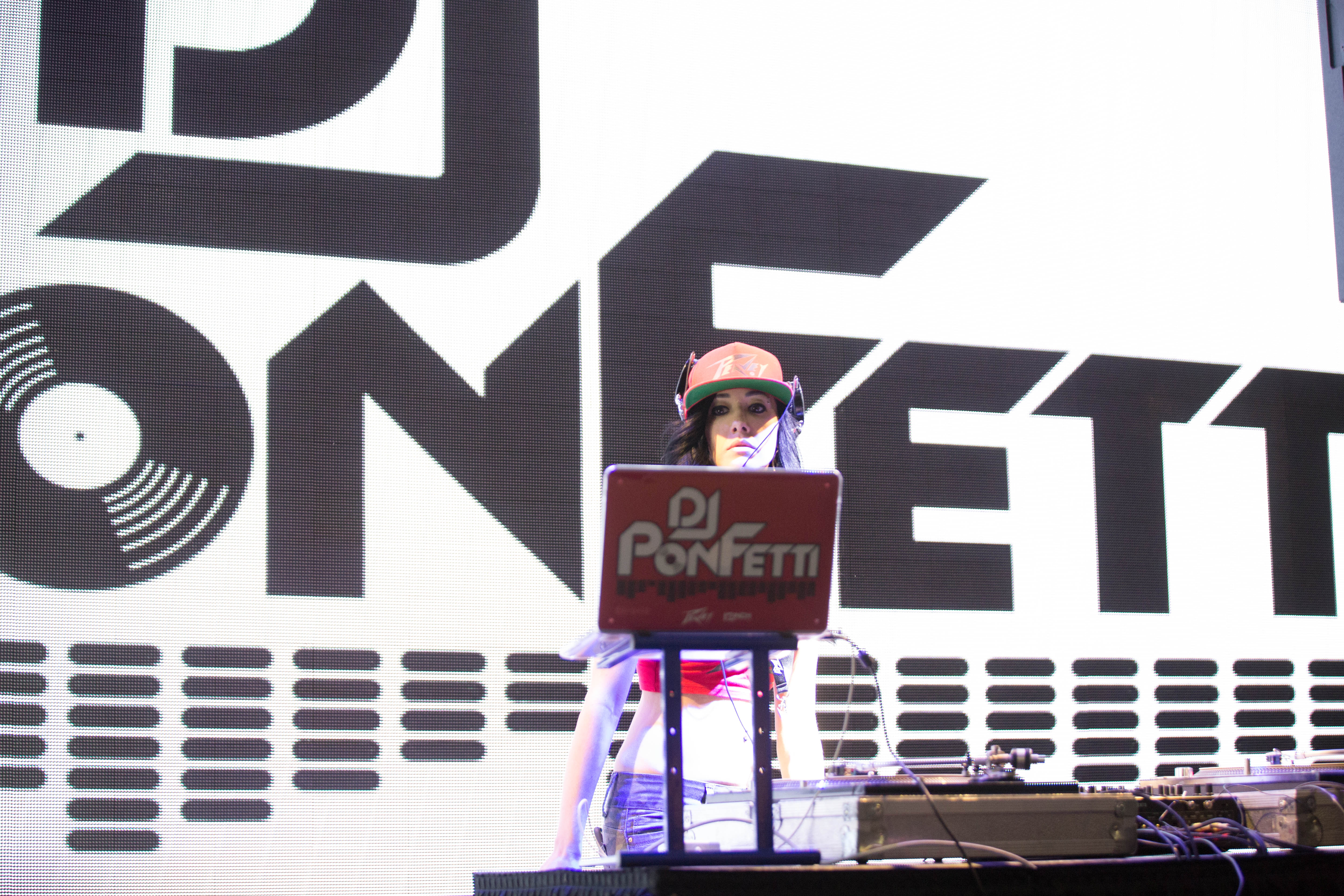 Creative and original Michele Ponseti, aka DJ PonFetti, entered the music industry in 2013 after moving to Lynchburg, Virginia from her hometown, Warwick, Rhode Island. In just a few short years, she had made a name for herself spinning in cities across the country. While in Lynchburg, PonFetti quickly earned a reputation for her daring hip-hop sets. With the thrill of performing and a passion for music driving her forward, she was soon spinning regularly at Gud Timz Hookah Lounge in Forest, Virginia. From there, she went on to be featured on Lynchburg radio station Hot 103.9 on the Tony Camm Show and began to build a loyal following. As she progressed as a performer, PonFetti made the move to Virginia Beach in 2015 and began headlining local clubs, including Shaka's Live and Central 111. A crowd favorite, DJ PonFetti began specializing in everything from nightclubs and bars to school events and fashion shows. By August 2015, PonFetti had taken the stage at DJ Expo in Atlantic City for Peavey Electronics. There, she performed an epic set on the DJ Times main stage as well as at Peavey's booth. By the end of the year, she had officially become Peavey Electronics first sponsored female DJ. In December 2015, Mobile Beat Magazine featured PonFetti in an article titled "DJs Spin On Peavey." Then, in March 2016, PonFetti hit headlines again for her performance with Peavey at Mobile Beat Las Vegas, and appeared on the cover of Peavey Electronics DJ catalog. Outside her weekly events, PonFetti started making hit edits for BPM Supreme record pool, some of which have reached #1 in remix downloads for the month. Then in September 2018, she was featured again in Mobile Beat Magazine in an article titled "Respect," which centered around what it takes to be a successful female in an industry dominated by men. By 2019, DJ PonFetti was playing regularly outside Virginia at popular nightclubs including Tropicalia in Washington, DC, The Bygone in Baltimore, Maryland and Secret Island in Kill Devil Hills, North Carolina. She continued to perform frequently with Peavey at DJ and music conventions nationwide, including New York DJ Con and The NAMM Show. PonFetti also had the opportunity to perform outside the United States in Germany and St. Thomas. Curently based in Virginia Beach, DJ PonFetti keeps a full schedule. She has DJed for as many as 3,000 people at sold out events including Drink the District's Hampton Roads Beer Festival in Norfolk, Virginia and the Downtown Countdown in Washington, DC. Diverse, unique and talented, PonFetti is continuing to reach success after success.
Upcoming Events
DJ PonFetti @ Baxter's
Friday, December 8, 2023
500 Granby Street, Norfolk, VA 23510
9:30PM - 1:30AM

DJ PonFetti @ Chicho's 29th Street VB
Friday, December 15, 2023
2820 Pacific Ave, Virginia Beach, VA 23451
9:30PM - 1:30AM
Doors Open 1:00PM
DJ PonFetti @ Tap it Local - Norfolk
Saturday, December 16, 2023
244 Granby Street, Norfolk, VA 23510
9:00PM - 1:00AM

DJ PonFetti @ Chicho's ( Town Center)
Friday, December 29, 2023
4445 Virginia Beach Blvd, Virginia Beach, VA 23452
9:00PM - 1:00AM

DJ PonFetti @ Market Stage ( Waterside District)
Saturday, December 30, 2023
333 Waterside Dr, Norfolk, VA 23510
9:00PM - 1:30AM
Doors Open 1:00PM
DJ PonFetti @ Hunt Room
Sunday, December 31, 2023
4200 Atlantic Ave, Virginia Beach, VA 23451
9:30PM - 1:00AM
Doors Open 4:00PM
Dates are subject to change. Please contact venue for more information.
Please send all requests for your favorite band schedules or any questions to info@rockstarbooking.net
If you are interested in booking this artist, contact Rock Star Booking at info@rockstarbooking.net or call us at 833-762-5757.